The rise of social media has a major impact on how travellers choose their destination and where to lodge. Today, it's not enough that the hotel is clean, comfortable, and affordable — guests tend to look for properties that are #aesthetic and #instagrammable to boost their overall experience. The pressure is higher on Airbnb hosts and vacation rental owners, where standing out from the competition is key to success. 
If you own a vacation rental and your revenue management team has seen a decline, try going through your photos advertised. Does your vacation rental look dull, lifeless, and outdated? Is it not "post-worthy" enough? 
In most cases, you don't need to have a major revamp and turn your vacation rental into something it's not — like a treehouse or something. You just have to energize your space with these 7 crucial decorating features. 
1. Something Colourful
While we praise monochromatic schemes like all-white or all-beige rooms for their elegance and tranquility, they tend to feel flat and lifeless. You don't have to renovate big time  – a little injection of colour through paint and accessories can do the trick. 
Add energy with some pops of colour on accessories, like throw pillows, picture frames, table centerpieces, flower vases, and light fixtures. If you want to go big opt for colour-packed furniture pieces rather than sticking to neutral ones, such as a statement couch, a colourful set of dining chairs, and vivid cabinetry. 
Colours come in different forms; whether they are light or dark, vibrant or muted, warm or cool, they never fail to punch up an apparently dull monochromatic space. 
2. Something Textured
Can't bear to inject a contrasting colour into your beloved neutral or monochromatic space? One great way to add interest without drifting from your palette is by bringing in textures. 
Play with natural textures. Mix smooth and rough. Add throws, rugs, woven baskets, and other decors that inject a layer of visual interest into an otherwise flat space. Patterns can also be used to punch up a standard room or furniture. 
3. Something Green and Alive
Plants can do absolute wonders for your home rental improvement. In addition to freshening up the air, their mere presence helps in making the space feel more inviting and homier.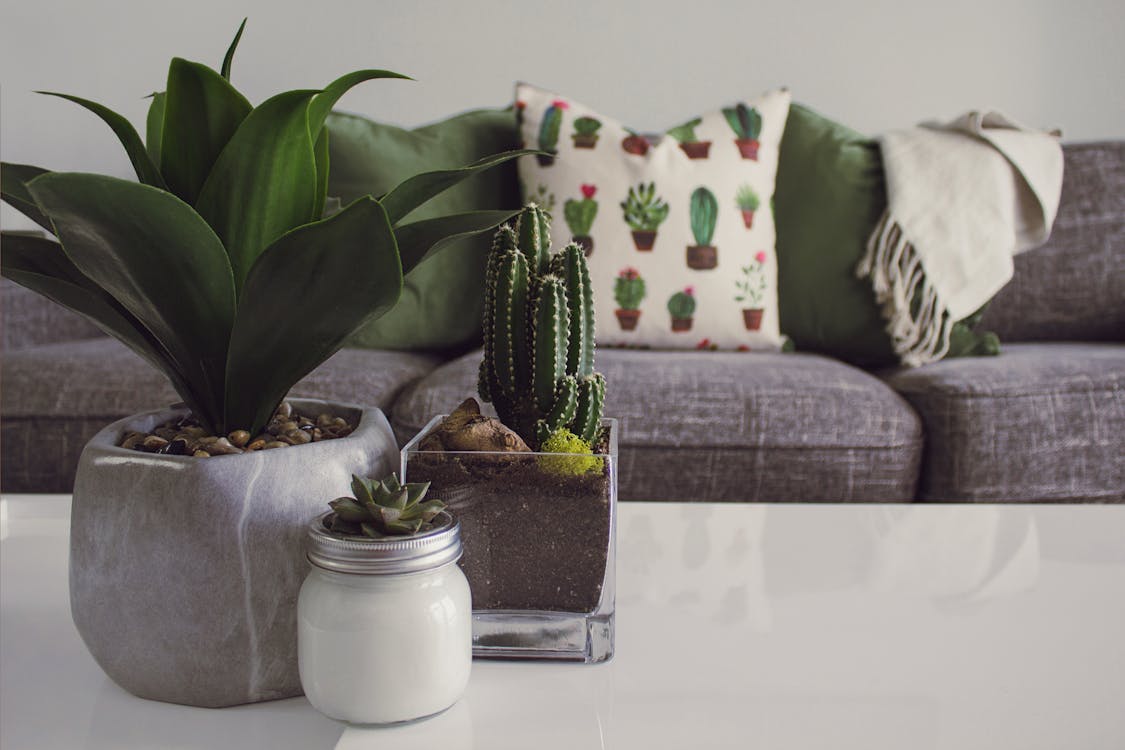 Think beyond small vases of green stuff. Consider putting indoor trees to add wonderful height to a room. Fresh-cut flowers of different kinds are also recommended for adding color and fragrance to your room, but you have to care for them properly. 
If you have no green thumb, opt for some trendy succulents which are easy to grow and maintain. If you have the tendency to kill even a cactus, opt for faux houseplants that look very realistic just to add a touch of green to your space. 
4. Something Black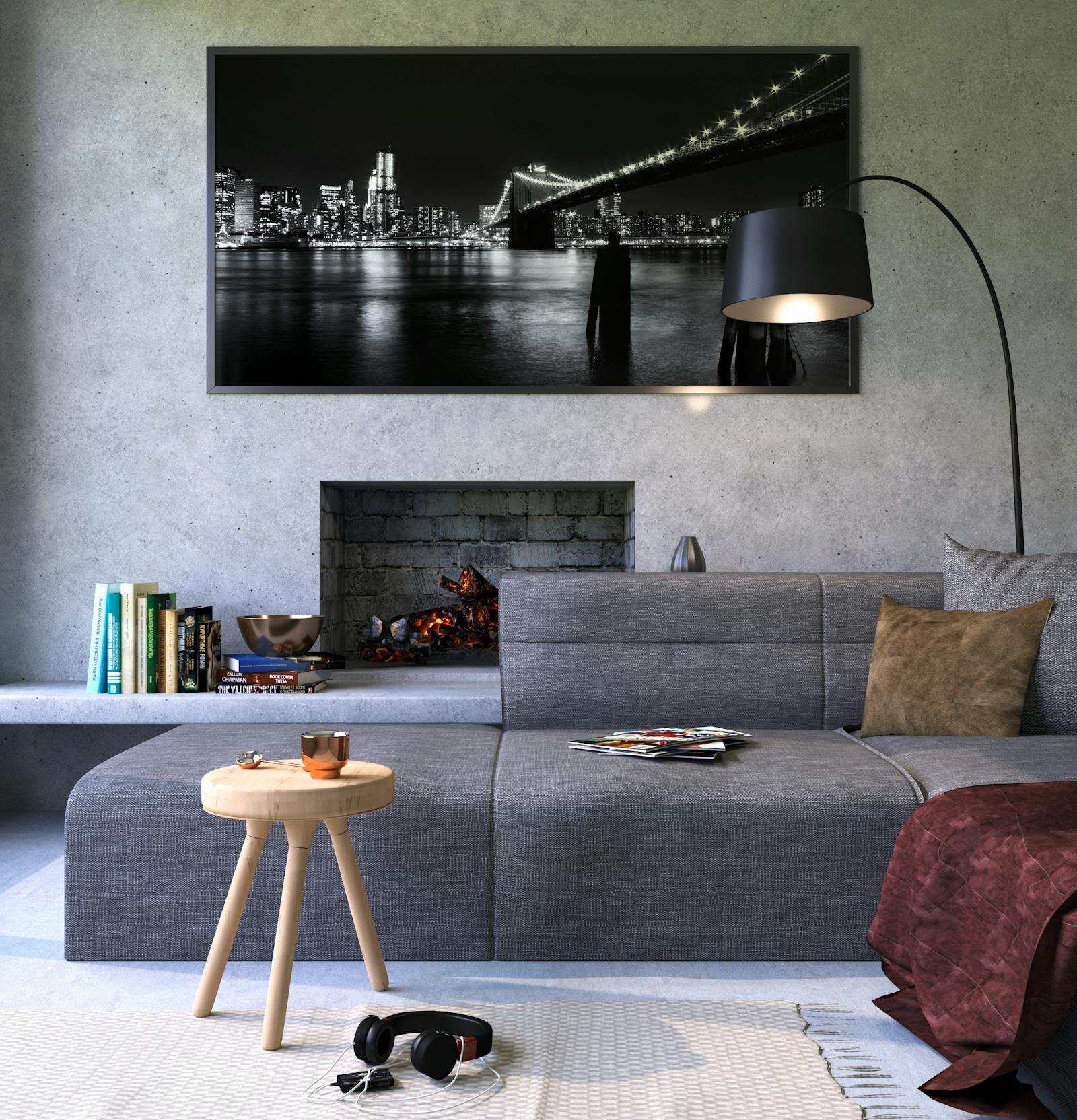 A few touches of black in your space are enough to elevate a boring space. Next to adding contrast and depth, black has the power to organize disparate pieces. 
Hang photos using black frames. Display black pieces of art. Add black accent furniture or light fixture. Drape a black throw blanket on your boring beige sofa. Hang a chalkboard-painted sign. Have a black accent wall and contrast it with light-hued decors. 
5. Something to Read and Entertain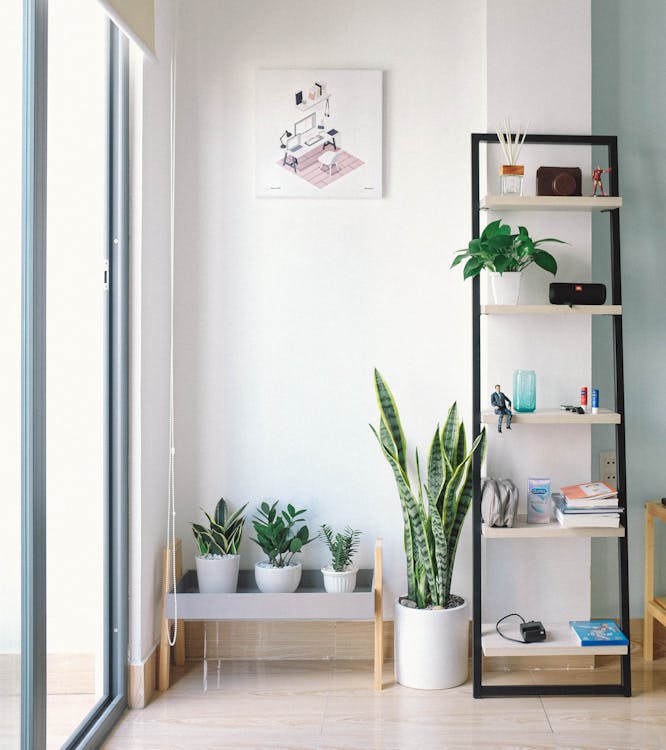 Aside from having something to grab and read when guests get bored, books can simply be used as beautiful objects in a display. They also help add height to a room, if you're planning to decorate it with a bookshelf. 
Next to adding bookcases in the room or in the vacation rental lobby, there are several unique ways to store and display your beloved books. You can have a few books sitting on a coffee table or desk, stack a few cooking books in a kitchenette, or have them arranged neatly in a chic basket.
6. Something Artsy
A room without art, despite the exquisite pieces arranged thoughtfully, will look and feel like a furniture showroom rather than a home. One great way of showcasing character is by leaving some room for art pieces, like paintings, posters, figurines, and handicrafts. Adorn your guest rooms and lobby with selected pieces that reflect who you are as a brand. 
Go to flea markets and garage sales. Buy affordable prints of popular art pieces. Visit stores that support local artisans and buy their unique handicrafts. If you have an eye for DIY crafts, you can make your own art, use beautiful frames or containers, and showcase them. You may create a gallery wall to give your guests a nice backdrop for their selfies. 
A striking furniture piece, like a big couch with bold colors and patterns or a statement mirror, whose unique design is set apart from others, can be considered a piece of art too.
7. Something personal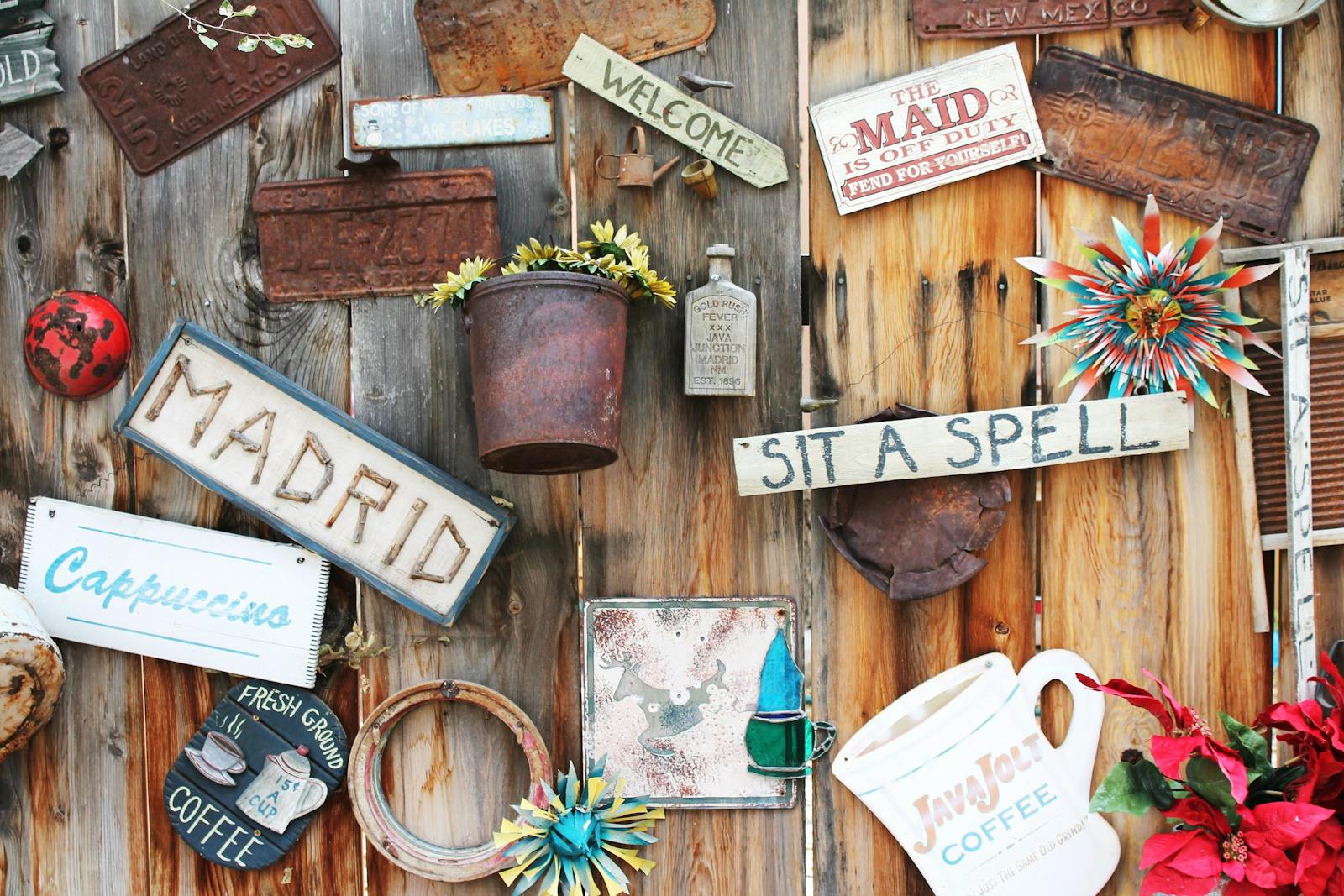 Obviously, no guest would like to view framed photographs of your family. You can, however, give the space a touch of personality with art and objects that reflect your passion and interests. 
Nature lover? Showcasing your collections of landscape and floral as well as animal figurines may interest you. Music lover? Display 30-year-old vinyl albums with cool covers and mount your old guitar collections. Travel enthusiast? Hang photos of the beautiful local destinations and display your beloved decor-worthy souvenirs.
Author Bio: Carmina Natividad is a passionate travel blogger who dreams of managing her very own hotel. This free-spirited damsel loves to share her insights about travel, lifestyle, personal finance, and business. To know more about hotels and hotel management, you may visit Rate Wise.